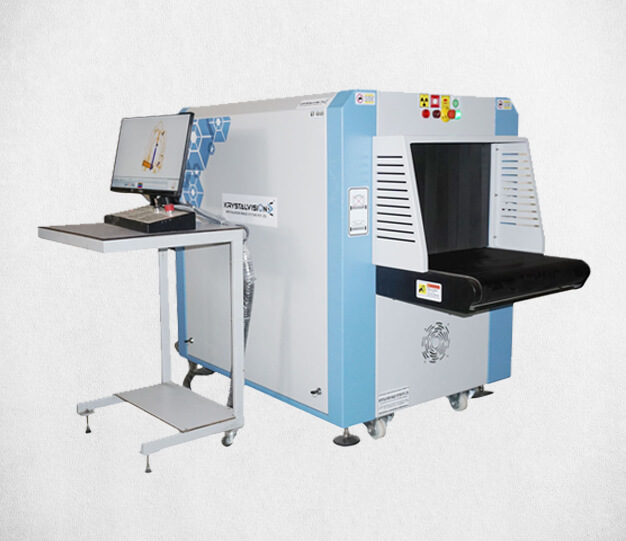 6040 X Ray Baggage Scanner
6040 X Ray baggage scanner is a dual energy, compact, state of art conveyor scanner designed for medium packages.
Introduction
Krystalvision 6040 x ray baggage scanner machine has a tunnel size of 600 mm by 400 mm and can scan objects that exceed standard dimensions for hand luggage. 6040 is an advanced x ray machine with features such material discrimination, organic/inorganic stripping, TIP functionality etc.
Krystalvision 6040 x-ray machine offers high-resolution image with superior image processing functions and excellent detection capabilities. 6040 x ray baggage scanner is ideal system for hotels, convention centers, malls etc. and event-based security environments.
Features
Cost effective
World class image quality
Sophisticated image capture, display and archival
3 color and 6 color imaging
Wire Resolution of 38 AWG
High performance – Typical penetration up to 35 mm of steel
Atomic number based material discrimination
Threat Image Projection
Optional Features
Support for networked environment
Dual View
Accessories
Uninterrupted power supply
Standby generator
Input/output rollers