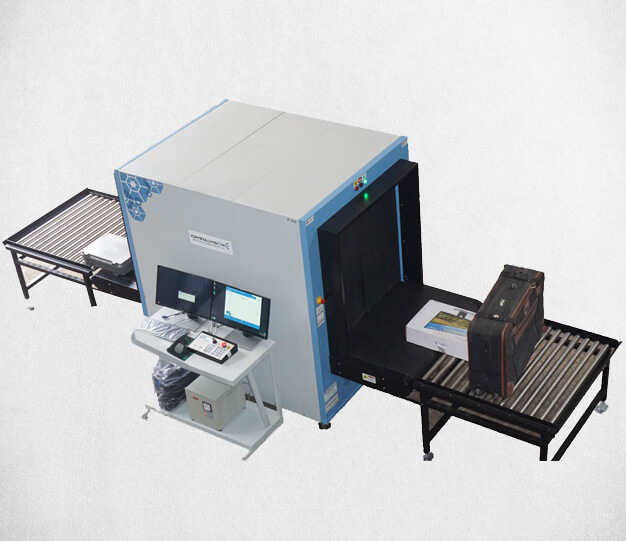 Large Size Cargo Scanner 100100
Krystalvision 100100 x ray baggage scanner is a dual energy, state of art scanner designed for large luggage and cargo pallets.
Introduction
Krystalvision 100100 is a large size x ray cargo scanner available with tunnel size of 1000 mm x 1000 mm.
Krystalvision 100100 x ray system has a tunnel size of 1000 mm by 1000 mm and can scan small as well as very large objects with equal efficiency. The baggage scanner uses advanced L shaped high-resolution detectors that increases detection sensitivity, improves image resolution and optimizes image presentation. Krystalvision 100100 large baggage inspection system can detect organic items like explosives and narcotics and inorganic items such as weapons.
Features
Superior and efficient detection capabilities
Lower conveyor belt for easy handling of heavy baggage
Advanced self-diagnostic reporting capability
3 color and 6 color imaging
Atomic number based material discrimination
Threat Image Projection
Optional Features
Support for networked environment
Dual View
Accessories such as UPS, standby generator, input/output rollers
Accessories
Uninterrupted power supply
Standby generator
Input/output rollers
CTP